Smart Internet of Things for Energy Systems
IEEE Entrepreneurship Week 2022
The SIOT4ES is a two-day conference and this year it will be held from 10 to 11 December 2022 as part of the Entrepreneurship Week of IEEE Region 8.
The conference aims to inform students, professionals and citizens on the fields of energy, telecommunications and IoT, promoting of current research and ultimately the mobilization to engage with relevant issues.
The SIOT4ES aims to bring together researchers, entrepreneurs and citizens with the aim of developing skills, communicating with each other, at a local and international level, exchanging ideas with the ultimate goal of shaping the future of research and innovation by gaining unique experiences.
During conference, as part of IEEE Region 8 Entrepreneurship Week 2022, a competition will be held where students and young professionals will be asked to provide innovative solutions to a problem related to the theme of the conference.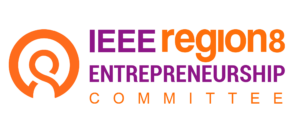 COLLABORATION
Collaboration and unity between the students and the young professionals
COMMUNICATION
Strengthen the networking and communication of the participants
INNOVATION
Offer the opportunity to founders to show their startups
SKILLS DEVELOPMENT
Give the opportunity to students to develop their skills and connect with top employers